Cashew crop attracted Businessmen from Ngazidja Island (Comoro) who visited TARI Naliendele
23rd January, 2023 07:23
By

JULIUS.BUTINDI

News
---
Tanzania Agricultural Research Institute (TAR) Naliendele center has encouraged traders from Comoros to trade Cashew value-added products
Speaking during the visitor's arrival, TARI Naliendele Research and Innovation Coordinator Dr. Wilson Nene said that the Institute has been conducting research and adding value to various crops including cashews, sesame as well as groundnuts.
"These visitors are our businessmen, they have shown interest in value added products to flour, butter, milk, juice, we are looking at how we can join forces so that our products can benefit us"
"Many have been coming here and learning to be able to increase the value of cashew nuts and sesame seeds where they have been seeing our farmers and getting education"
On her part, Asiatha Said, a trader, said that they have learned and will come back to learn more so that they can do various businesses including cashews.
"We have come to visit Mtwara, we have seen a beautiful airport, we are happy we will start coming more often because it is closer than going to Dar Es Salaam, you know before we used to eat cashew nuts but we did not know that they are grown in abundance here in Mtwara, we have learned many things, we believe that we will become customers of cashew nuts"
Also Mr. Ilham Bazi, a businessman from Comoros, said that his coming to the country has enabled him to get the idea of ​​doing more different businesses from Comoros and others from Tanzania.
"You know if you use air transport you spend 25 minutes from Mtwara to Ngazidja Island but from Dar es Salaam to Ngazidja you spend more than an hour if we get a direct flight and ship it will help us do business without a problem"
"I am a good cashew consumer but I did not know that cashews can be used as flour, jam, kashata, milk, milkshake and mixed with various flavors, this is a new opportunity for us, we are going to open it" said Bazi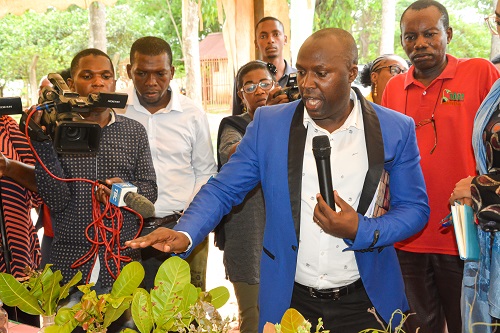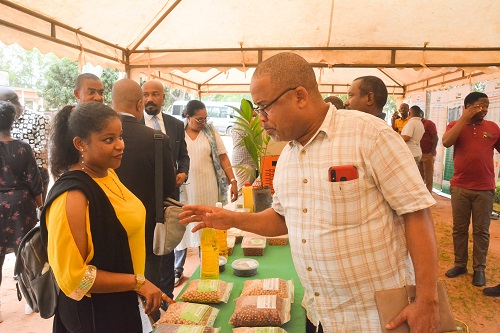 ---