Transforming Smallholders' Agriculture Needs Technological Advancement: Researchers Re-assess Their Contribution (IPR 2021
24th November, 2021 12:31
By

NGABO.PAMBA
---
Event Date: 01-01-1970
Venue:
---
INTRODUCTION
A two-day Internal Program Review (IPR), for the year 2021, kicked off on the 11th of November 2021 at TARI Ifakara centre. The event went on through 12th November 2021. This time, the event brought together 52 scientists of different disciplines from three TARI centres namely Ifakara (the host), Dakawa and Ilonga. Stakeholders and partners participated were Ifakara town council Agriculture, Irrigation and Cooperatives Officer, and a representative from the American Wildlife Foundation (AWF). TARI Dakawa team comprised of Ndimubandi Mvukiye (Principal rice agronomist), Ibrahim Paul (Rice agronomist), Victoria Bulegeya (Rice breeder), Mbaraka Batare (Rice breeding), Ngabo Pamba (Technology transfer specialist) and Remigius Kahwili (Technology dissemination personnel).
OBJECTIVES OF THE IPR
This IPR aimed to review research work done by researchers over the past reporting year, 2020/2021. As such, it provided platform for the same to re-assess where they are and set forth the way forward.
Specifically, IPR intended to:
i. Review progress of the research activities carried out in year 2020/2021;
ii. Review and approve research and development project proposals (both funded and non funded); and
iii. Disseminate research technologies to stakeholders

Moreover, the event created platform for knowledge sharing between senior scientists and juniors, networking and mentorship arena. Either, this IPR helped build confidence of researchers on areas of their specializations, and transfer presentation skills to junior scientists. This opened up avenues for interacting with invited potential partners, as well.
PRESENTATIONS
Presentations made covered two main aspects; progress reports, and research and development project proposals. A total of twenty four (24) reports of on-going and completed research and TTP activities were presented, discussed, improved and accepted. In line to that, twenty (20) research and dissemination project proposals were presented, discussed and approved or approved with amendments.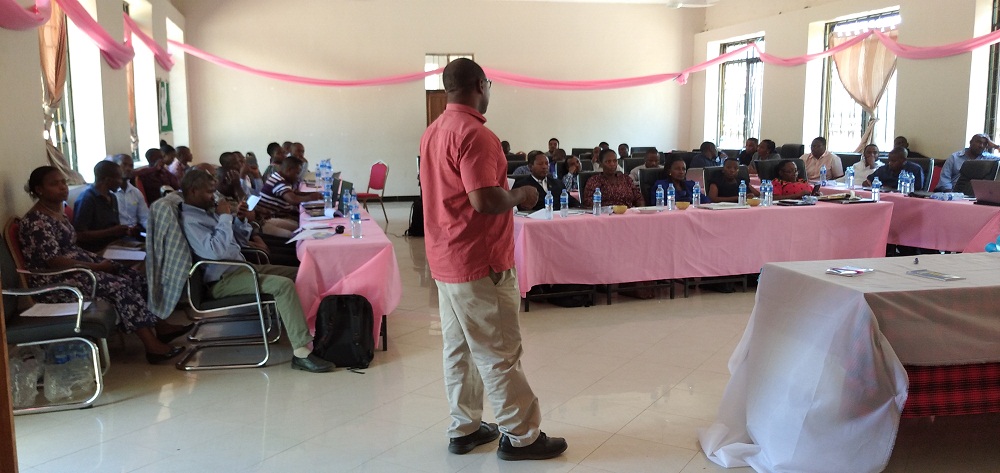 Plate 1: Dr Thedoris Kessy presents on rice breeding program implemented at TARI Ifakara in year 2020/2021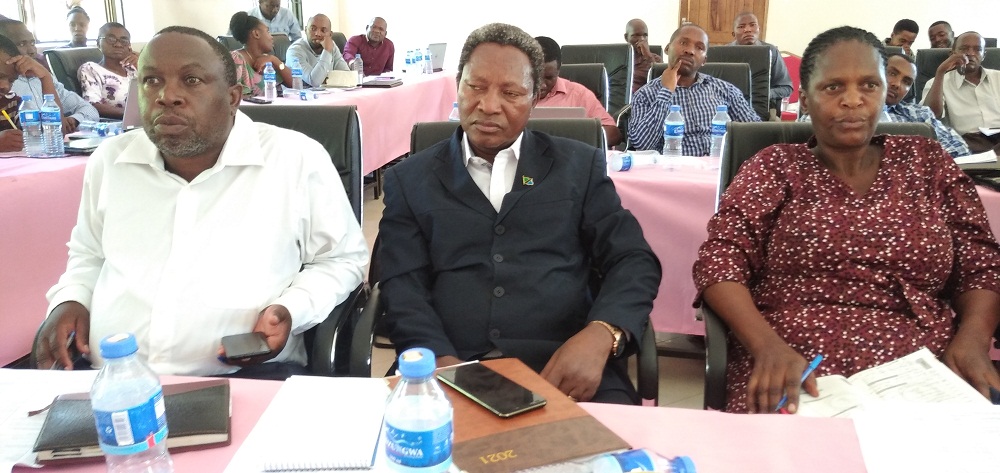 Plate 2: IPR participants are keenly following as presentations are underway
Nine (9) field crops were covered during presentations as maize, rice, banana, finger millet and pearl millet. Other crops included pulses (legumes), oil seeds (particularly sunflower), cassava, cotton and sorghum.
In summary, hereunder are disciplines/topics unveiled in presentations as the IPR went on:
Farm as Business Unit (FABU) and Seed Production
Breeding
Agronomy (Soil Sciences)
Post- harvest Management (Food Sciences and Technology)
Weeds Management; and
Natural Resources Management
FOCUS ON RICE RESEARCH AND DEVELOPMENT
Since TARI Dakawa and Ifakara centres have mandate to spearheading research and development of the rice subsector in the country, the following part of this report sheds light on what the centres presented in the IPR, as their current and future initiatives, in respect to rice crop development.
Of the presentations made, nineteen (19) presentations, equivalent to 43%, focused on the rice crop only, capturing aspects in about three levels of the rice value chain from input supply (breeding and seed production), production (rice agronomy – development of agronomic packages), and post-harvest management (processing and value-addition).
Forty two percent (42%) of the presentations on rice, highlighted and concentrated on proposed interventions for future research and development, and dissemination activities, of which Dakawa centre made three presentations, equal to 16% (Table 1).
Table 1: Presentations made during IPR 2021 by TARI Ifakara and Dakawa centres
Type of report

Topic/discipline

Number of presentations

Total number of presentations per centre

Progress

FABU/seed production

1

7 Ifakara

4 Dakawa

Breeding

5

Agronomy

1

Post-harvest management

2

Dissemination of technology (TTP)

2

Sub total

11

11

Project Proposals

Breeding

3

3 Dakawa

5 Ifakara

Agronomy

3

Dissemination (TTP)

2

Sub total

8

8

TOTAL

19

19
SELF REFLECTIONS AND RECOMMENDATIONS

Self reflections
Generally, the 2021 IPR was successfully convened, most of the targeted activities being undertaken. The review of on-going and completed research and dissemination activities as well as interventions proposed for funding from different partners was done. Despite hot temperatures prevailing, the host centre provided everything possible to create conducive environment to administer presentations. Scientists actively participated in discussions giving constructive inputs that helped to improve quality of reports and project proposals to meet TARI standards.
Moreover, we received satisfactory and insightful comments, suggestions and inputs of representatives from TARI Headquarters that made this IPR a mentorship, learning and experience sharing arena. We could say, as past IPRs, this one also created space for building networks that would foster young scientists develop their career and professions.
However, time was a major limiting factor especially when discussions demanded much time. To consider that, some options (including writing comments, suggestions on piece of paper) were devised to capture more inputs from the audience on respective topic. Yet, we suggest more time for IPR than two days.
Recommendations
Due to the importance of IPR, we, thus recommend our centre manager to ask for supplementary resources from TARI HQ to support centres in running next IPR meetings with ample time.
Besides those invited by centres, TARI HQ needs to invite potential project funders to participate in next IPR events
For the eastern cluster involving the three TARI centres, Ifakara, Ilonga and Dakawa, we recommend to locate Mwl Nyerere AgriTech Hub, Nanenane ground in Morogoro as a permanent site for IPR meetings
---