TARI Ifakara has conducted Farmer Field Day and Exhibition of Improved Rice Seeds Varieties on 16 May 2022 held at Ifakara Morogoro.
18th May, 2022 08:22
By

ABDALLAH.MPUNGA
---
Event Date: 01-01-1970
Venue:
---
where the official guest of honour was the Kilombero District Commissioner, Hon. Hanji Godigodi. Speaking at the exhibition, the District Commissioner advised farmers to take advantage of the presence of TARI Ifakara at our District and the use of those agricultural technologies provided by TARI especial the use of improved rice seeds She also ordered all extension officer in Kilombero district to move from their offices to the field as well as to have close with TARI so as all technologies disseminated through them . For his part, Kibaoni ward Councilor Hon. Goodluck Msooya, who is also an rice farmer, praised the District Commissioner to create a committee that will bring together TARI ,extension officer and other stakeholder's like financial institutes and agricoms.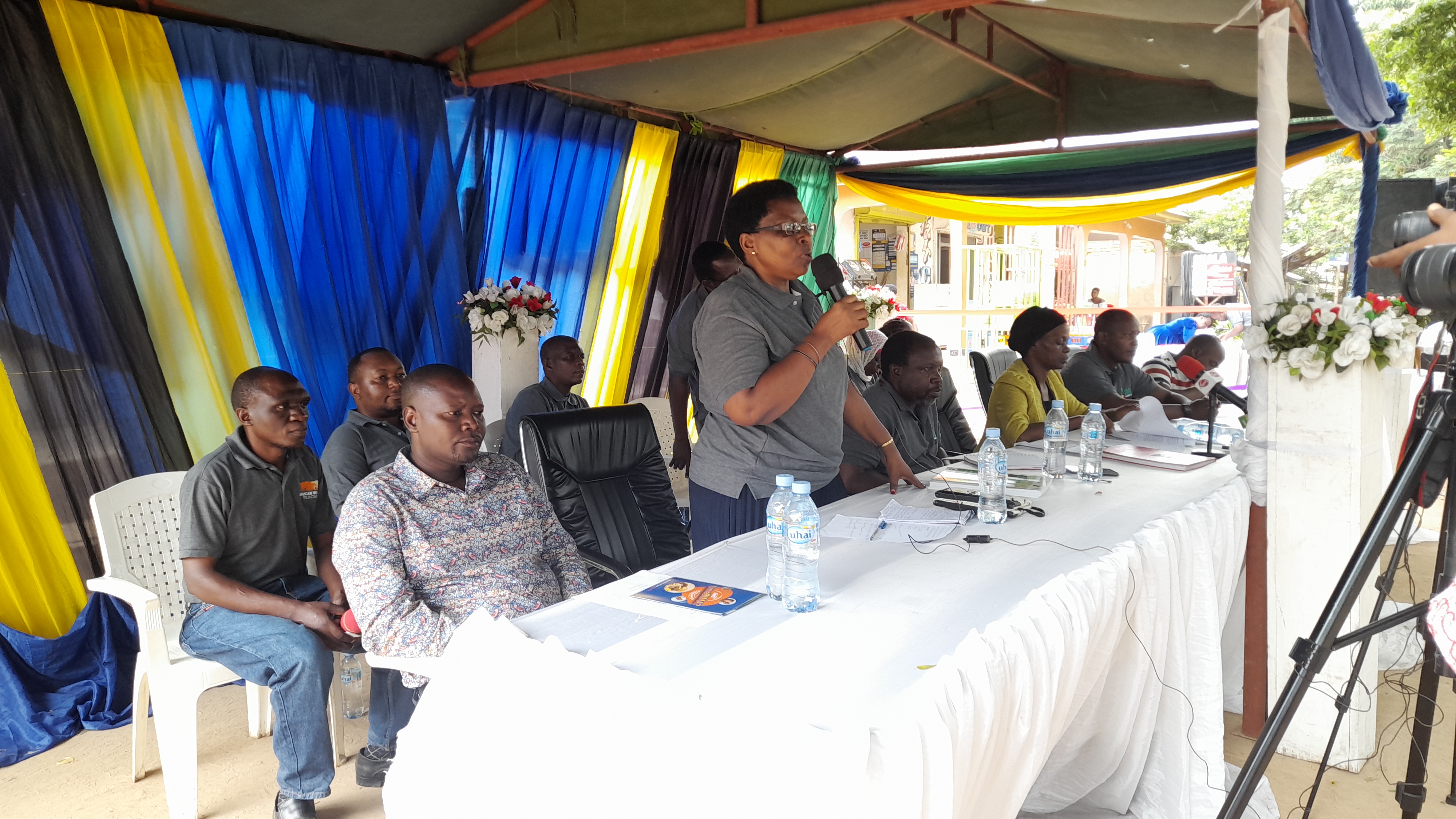 Manager of Technology Transfer and Partnership from TARI Headquater Bi.Margret Mchomvu expressing the role of TARI to the audience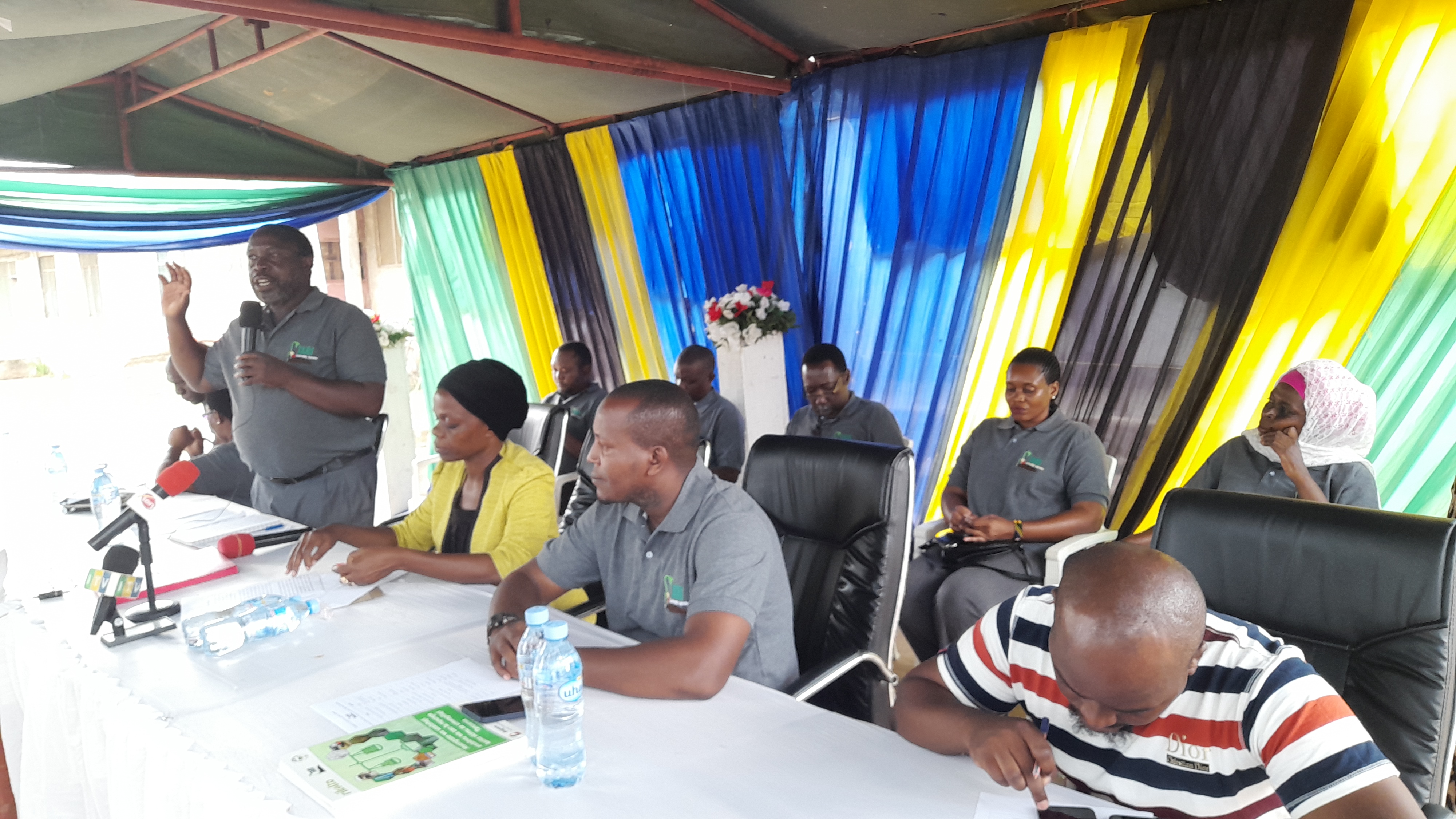 Centre Manager TARI Ifakara Dr Atugonza L.Bilaro speaks to the audience (farmers)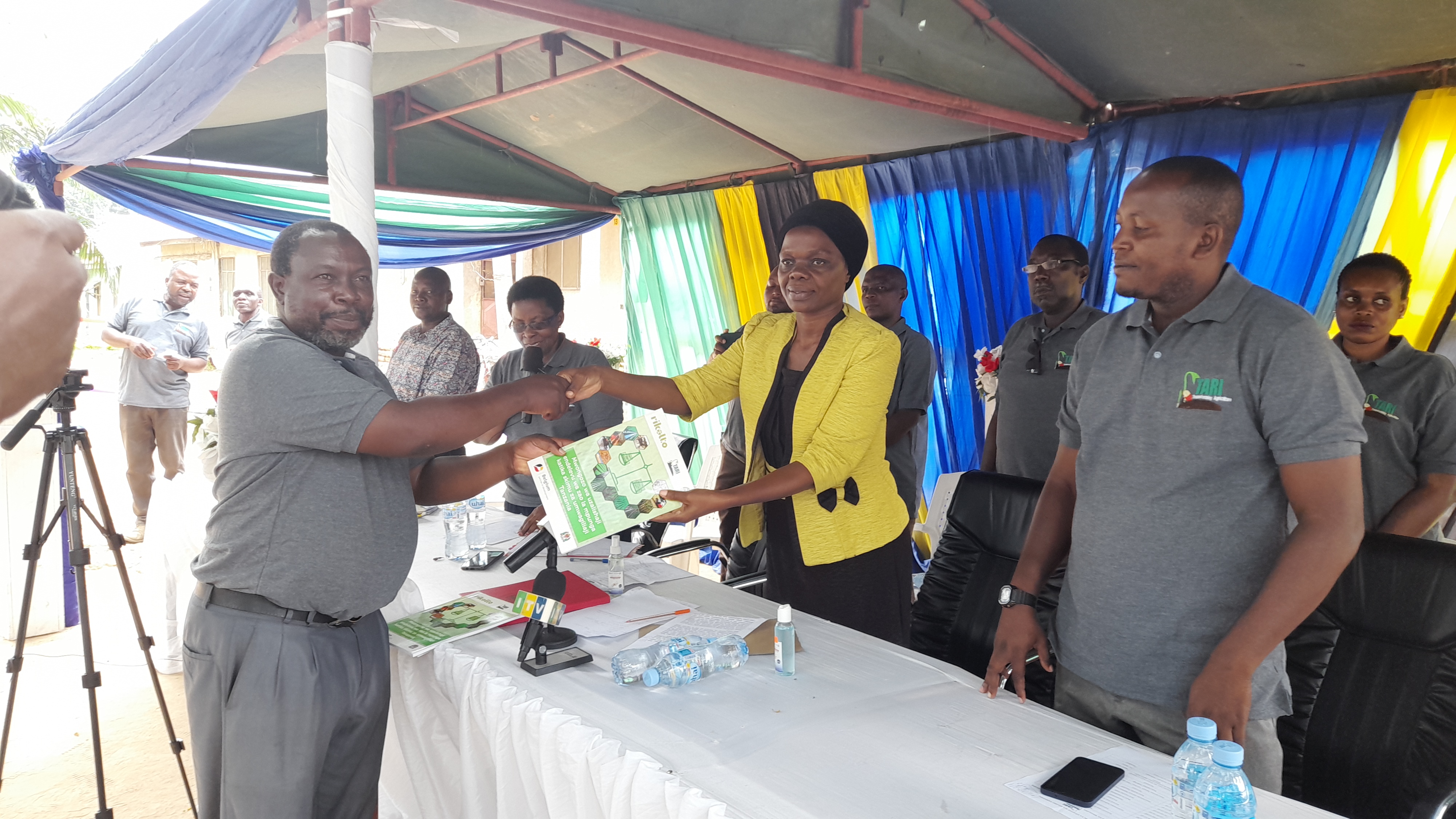 Guest of honor Hanji Godigodi District commissioner received Sustainable Rice production manual from TARI Ifakara Centre manager Dr Atugonza Bilaro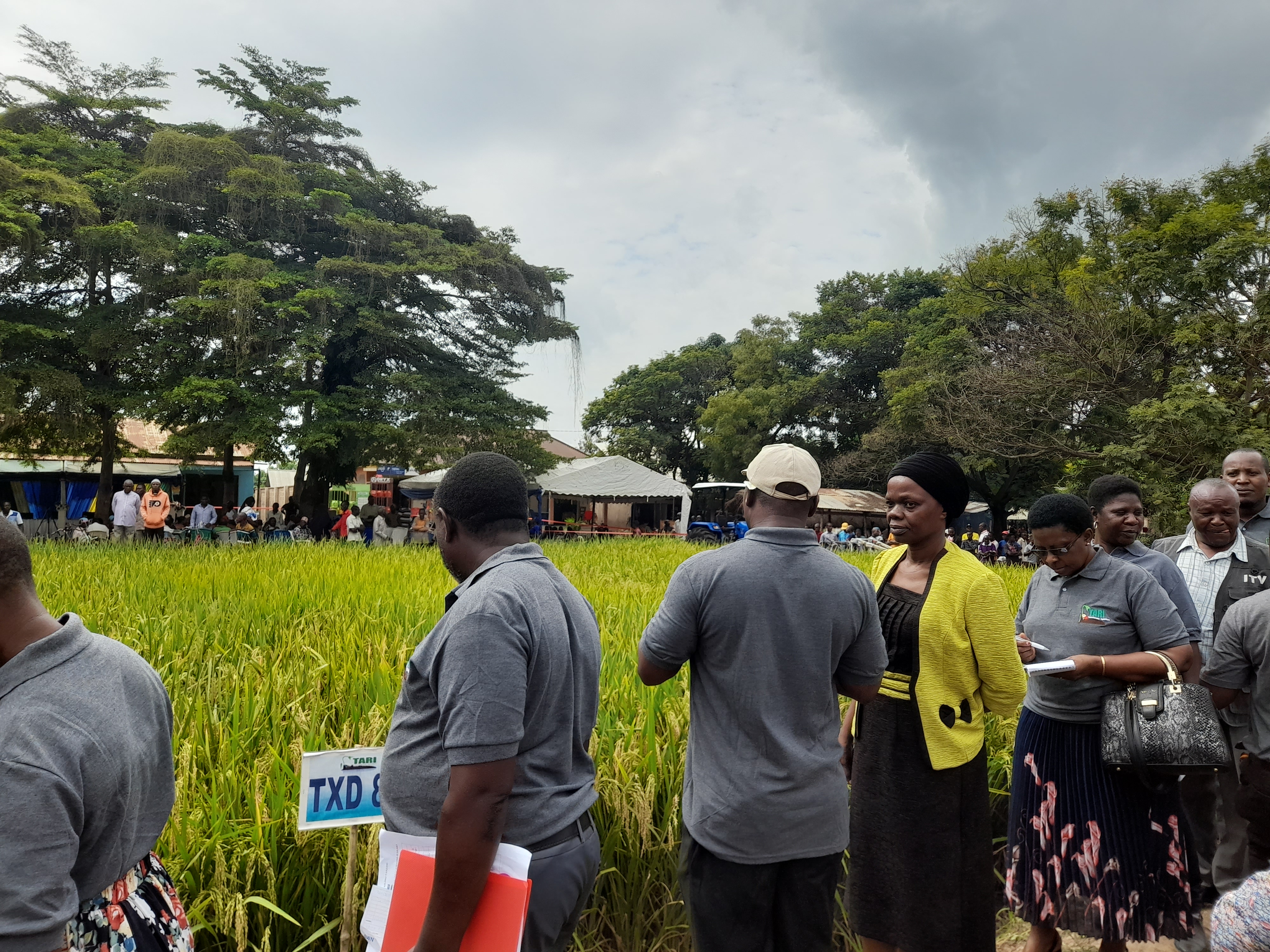 Dr Theodore Kessy Center Coordinator of Research and Innovation explaining to District Commissioner concern improved rice varieties on farmer Field day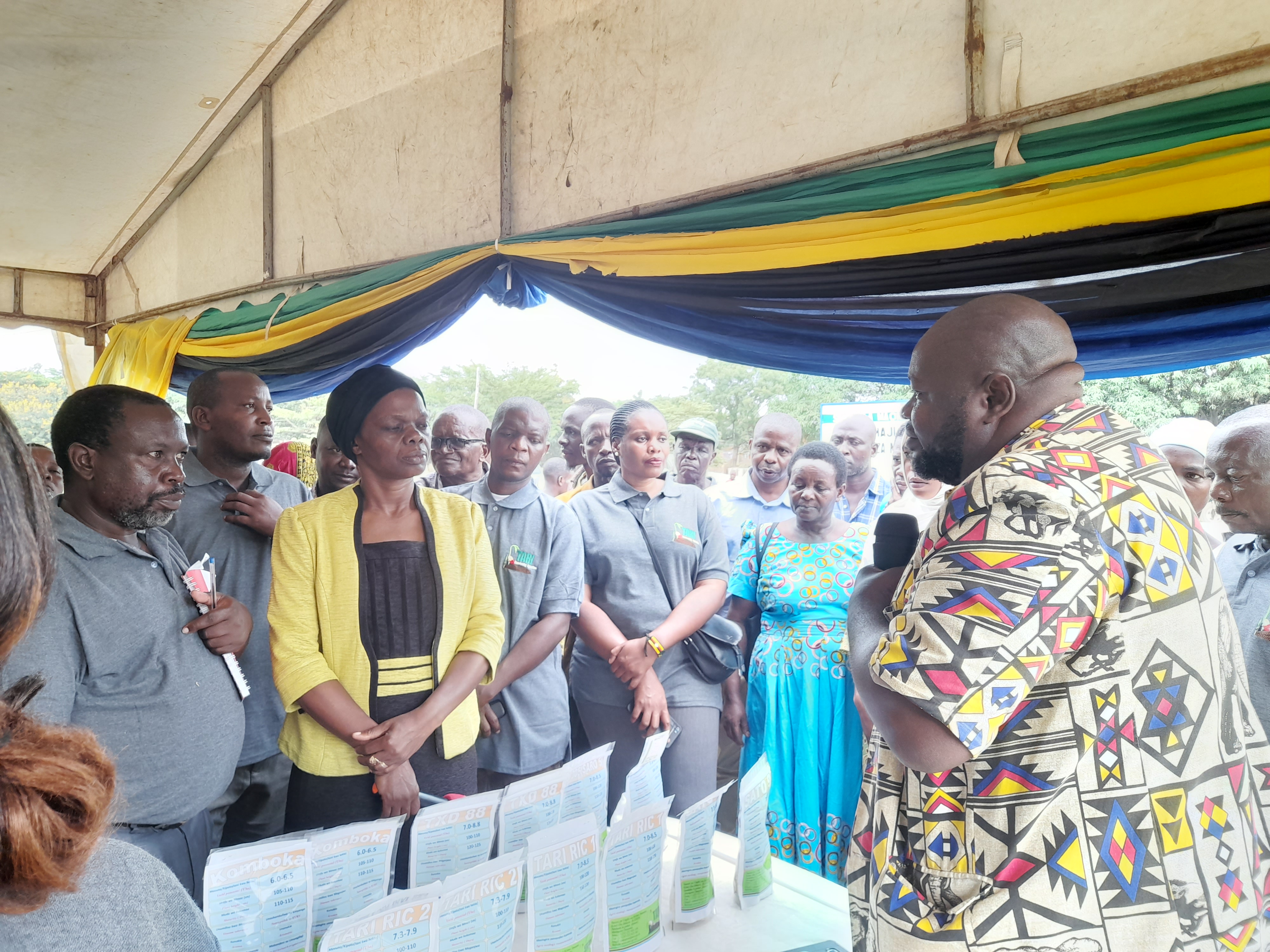 Mr. Abdallah Mpunga from TARI Ifakara explaining to the guest of honor on Rice improved varieties its agronomic characteristics on display
Cultural Dance
---