Syngenta, TARI ties focus on rice sector development in Tanzania
16th May, 2022 05:30
By

NGABO.PAMBA
---
Event Date: 01-01-1970
Venue:
---
In attempts to extend ties with TARI, a delegation from Syngenta and MW Rice Millers LTD led by Mr. Pete Vael, Head of the Syngenta Crop Protection Business and Industrial Sales in Sub Saharan Africa stops over at TARI Dakawa on the 12th May 2022. The trip is, in a way, intended to share information entailed in the Memorandum of Understanding between TARI and the company recently signed, which unveils the following aspects:

1. Research and development pertinent to the development of the value chains of the five crops including wheat, rice, soybeans, cocoa, and sunflower;
2. Purification and multiplication of seed of the said crops
3. Branding and promotion of the crops and their products; and
4. Commercial production of the same.
Regarding rice value chain development in the country, TARI Dakawa is a key player mandated to spearhead all research pertaining to the rice crop together with its sister centre, TARI Ifakara. The centre is an authentic and reliable source of good quality improved rice seeds, adaptive to impacts of rapidly changing climate and increasing human population in the country, apart from other research-generated technologies. Thus, the delegation had to establish rapport with the centre meanwhile seeking information to help identify specific areas for interventions as entry points in the collaboration between the parties.
Besides, the initiative will presumably contribute to and enhance the availability and accessibility of rice seeds of improved varieties and agronomic management packages to smallholder rice farmers and other actors in the rice value chain, the result of which will increase productivity and production, and improve quality of the paddy to feed MW Rice Millers LTD and other rice processing industries in the country.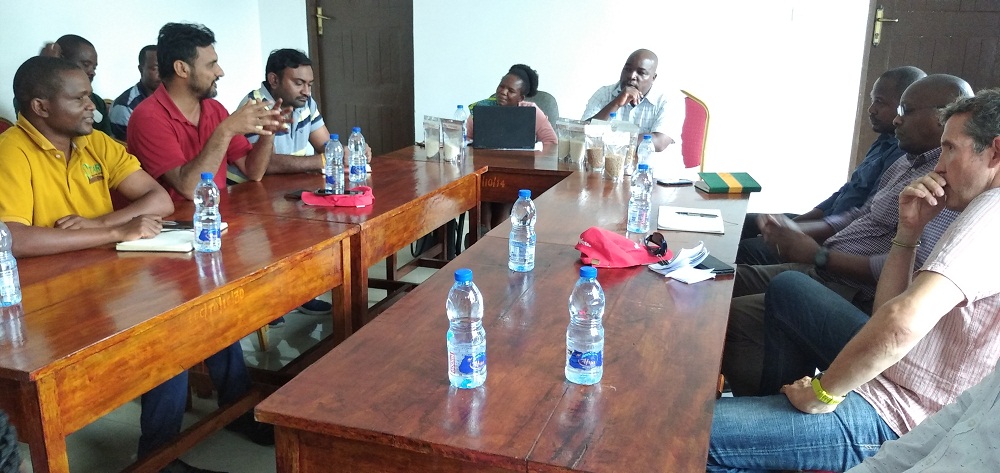 The delegation shortly discusses with TARI Dakawa Management the Syngenta, TARI agreements, and expected interventions for rice crop value chain development. Source: Ngabo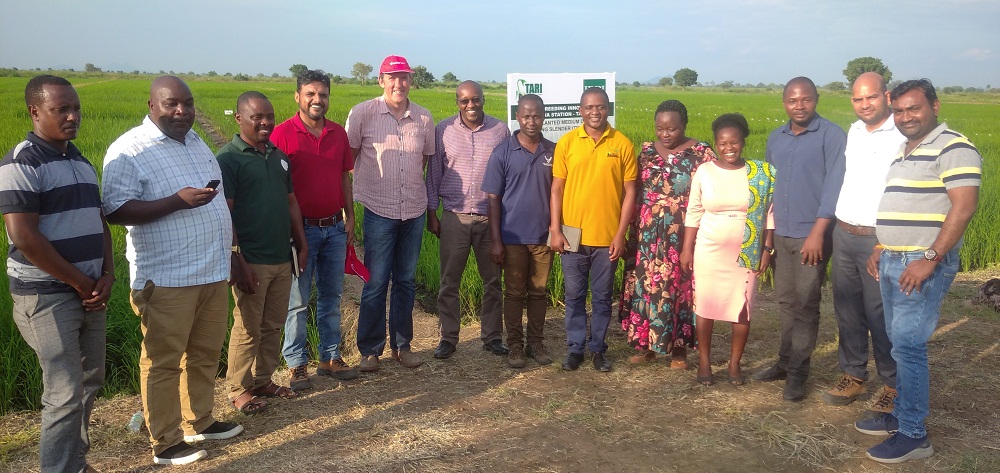 A photo was taken as the delegation stopped over at sites for trials set in irrigated ecology of the Dakawa Irrigation Scheme located at Dakawa, Mvomero, Morogoro. Source: Ngabo
---